Welcome to my personal website.
My name is Fr. Anthony Borrow, S.J.  and I member of the Jesuits USA Central and Southern Province. I joined the Jesuits in 1998 and have enjoyed many opportunities to learn about the Society of Jesus, the Church, and the world. Being a Jesuit has been an exciting adventure leading me to many places and a variety of ministries. On June 5, 2010, I was ordained a priest at Spring Hill College in Mobile, Alabama. For two years, I worked at Cristo Rey Jesuit College Preparatory in Houston, Texas where I served in a variety of roles including Campus Minister, Counselor, and Theology Teacher.  I was then assigned to Immaculate Conception Church in Albuquerque, New Mexico as an Associate Pastor. I am currently serving as a Retreat Director at Montserrat Retreat House in Lake Dallas, Texas.
I enjoy traveling and have had the opportunity to visit Mexico, Yugoslavia, Puerto Rico, the Dominican Republic, Honduras, Hong Kong, Nepal, and most recently Australia. Through my travels, I have become reasonably fluent in Spanish. I love the Hispanic cultures, foods, language, and most especially the people I have been privileged to meet over the years.
In my spare time, I also enjoy serving the Moodle community as part of the Plugins Team. This provides me a unique opportunity to see the creative ways that Moodle is being used around the world. My involvement with Moodle has allowed me to assist a variety of Jesuit institutions in better collaborating through the use of technology including the Jesuit Virtual Learning Academy.
I have a special interest in sharing the Spiritual Exercises of Saint Ignatius Loyola. To that end, I have written a series of reflections based on the Spiritual Exercises called Toward Greater Freedom which aims to help people foster a personal relationship with Jesus. There are many resources for learning more about the Spiritual Exercises including Creighton's Online Retreat or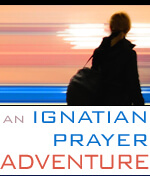 .